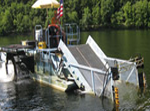 The LHA owns, staffs and operates a "weed harvester" to mow river bottom weeds when they become hazardous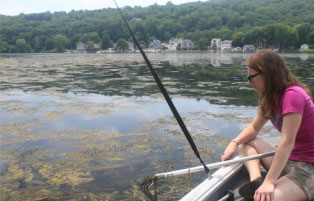 The LHA undertook a study this past summer to document the situation with our invasive weeds in preparation for becoming more aggressive about their control.
We now have the final report from the Connecticut Agricultural Experiment Station and have received a mitigation proposal from one of the control contractors suggested by the state, Solitude Lake management, to undertake a herbicide treatment this coming summer. Read more...